THANK YOU everyone for your support so far! I was very touched to see the generous donations toward Rosina's new house. At this juncture, time is very much of the essence, so I thought it would be helpful to flesh out some details.
Why Rosina?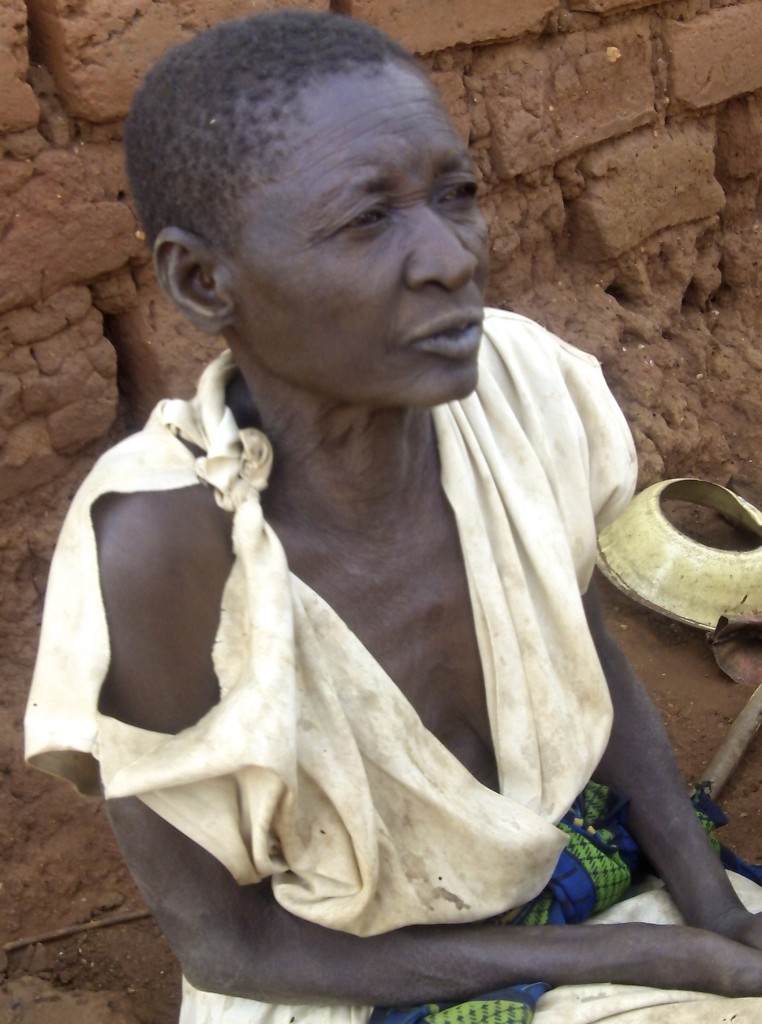 Every Friday I help out in a local village with a Christian organization called Live Love. This organization has an excellent reputation amongst the villagers because they are consistent in their ministry, and they go to great lengths to be relational. It is because of these good relations that the leaders of Live Love were able to talk with the Chief and ask who is in the most desperate situation. A list of widows was handed to us, but undoubtably Rosina needed the most help. Apart from being too old to gather her own food, she also deals with a mentally ill daughter, and an alcoholic son.
Why $700?
Do I know anything about building a house?
Nope. Here are the logistics…
The leader of Live Love is a graduate of African Bible College named, "Blessings" (pictured below talking with Rosina in Chichewa).
Blessings has an amazing story that I will share with you sometime. But for now, I will simply say that this is far from the first time he will be overseeing a development project. He will hire 1 project manager to be paid about 10,000 Kwacha ($30). This person has expertise in house building, but has agreed to work for a reduced rate since this is a charitable effort.
All manual labor will be performed by villagers who volunteer their time. The project manager and the volunteers are already in place, we just need to buy the supplies. All supplies will be bought by Blessings. I will also spend a few days helping with construction.
Additional benefits.
It was Blessings idea to have the local villagers volunteer. This sets a good example for the village so that they know Live Love isn't there to just give handouts. Instead, the village will take ownership of the project by volunteering to help with construction.
What happens if…..?
What if the money doesn't come in time, or the rainy season comes early?
I have a month to get this house up, and construction should only take 2 weeks. But this is Africa…plenty can and will go wrong. If this happens, I will make sure Rosina gets some sort of roofing accommodations, and will commence the building project once rainy season is over.
What if $700 isn't enough?
$700 will build a house. If resources are allocated properly and efficiently, than she will also get termite protection and a cement coating. Otherwise those things may have to be sacrificed. The most essential item is her metallic roof.
What if donations exceed $700?
I will post a comment on my site letting everyone know that we are fully funded, so that is unlikely to happen. However, any extra funds will be saved and funneled into future development projects.
Personal appeal.
I sympathize with the concern that handing-out money can backfire. Often it creates an unhealthy dependency that drives a population into further poverty. In general, it is a bad idea to offer "hand-outs" but I do think it imperative that we offer "help-ups." I'm not looking to go into a village and buy everyone new houses. But I am looking to enable a village to take ownership of a project that alleviates a widow from her hopeless situation.
I hope you'll join me in this development project. Not only will Rosina get a new house, but her neighbors will be getting a chance to learn the virtues of helping widows in their distress.
There are 3 things you can do to help Rosina:
Donate – Rosina's house costs as much as a new iPad. ANY amount is VERY helpful.
Pray – Prayer is needed for the funds, but also for the project to be successful.
Share – Show people this video.
*Donate using the button above – you don't need Paypal, just a credit card!